My customers give me the best tips. One of my customers told me about banana pancakes. I am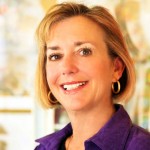 sorry I can't remember who it was or I would give him proper credit. He told me he mashed up a banana and mixed eggs with it, and poured them and cooked them and voila–banana pancakes.
I love the Paleo lifestyle. You don't have to starve yourself to maintain a healthy weight. Breakfast can be a little challenging. This morning I was looking at ripe bananas on my counter and wondering what to make for breakfast. All of a sudden my customers conversation about banana pancakes came back to me. It was so simple I was almost afraid to try it. I ended up with 6 banana pancakes. I ate three this morning and I am looking forward to having the other three tomorrow morning for breakfast.
Banana Pancakes
1 ripe banana
2 large eggs
cooking spray
1 to 2 Tablespoons of butter (available at your local meat market)
2 Tablespoons of Maple syrup (available at your local butcher shop)
Mash the ripe banana with a fork. Add 2 beaten eggs to the banana and stir. Spray a non-stick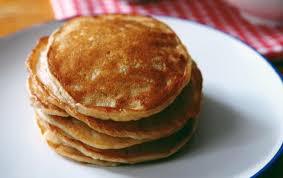 skillet with cooking spray and heat the skillet over a medium burner. When the skillet is heated up Take a ladle full of "batter" and pour into the skillet. I was able to fit 3 pancakes in my skillet at one time so I cooked them in 2 batches. When the "pancake"has cooked on one side use a spatula and flip it and cook the other side.
I stacked my pancakes 3 high. I put butter on each pancake and then poured Maple syrup over the stack. It was delicious. Next time I am cooking some of the Butcher's Breakfast sausage to have with my pancakes.
Until next time…From our Butcher Block to your Table.