There is something about kabobs that is so satisfying and so much fun.  If you like meat, the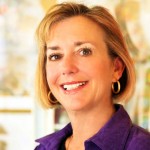 sauce and the vegetables compliment it.  If  want to do just vegetables that is fine too.  Have a good sauce and be imaginative about what you put on your skewers.  I am featuring a recipe from delish.com.  And now, get ready to celebrate the 4th of July.
Hawaiian Chicken Skewers
1/2 cup of barbecue sauce (available at your local meat market)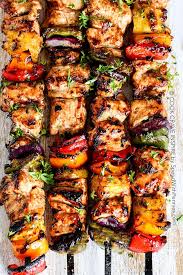 1/3 cup soy sauce (available at your local butcher shop)
1 tbsp. rice wine vinegar
2 tsp. sesame oil
2 cloves garlic, minced
1 to 2 teaspoons ground ginger
1 tsp. honey
kosher salt
1 tsp. crushed red pepper flakes
2 boneless, skinless chicken breasts cut into 1″ cubes (available at your local meat market)
2 cups of cubed pineapple
2 peppers (green, yellow or red) cut into 1 inch pieces
1 red onion peeled and cut into pieces
rice or riced cauliflower for serving
Get the grill heated. In a large bowl whisk together barbecue sauce, soy sauce, vinegar, oil, garlic, ginger and honey until completely combined. Add the salt and red pepper flakes to the marinade.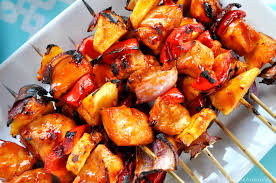 Put together skewers by alternating, chicken, pineapple, peppers and red onion. Place on a baking sheet and pour half of the marinade over the skewers. Cook 5 minutes and flip. Brush the other side of the skewers with the remaining marinade. Cook an additional 5 minutes or until the chicken is thoroughly cooked.
You could also substitute cubed pork for the chicken. Just make sure the pork is also thoroughly cooked.
Serve with rice or riced cauliflower.
That's all for today. Until next time…From our Butcher Block to your Table.