That is quite a mouthful–Peach Paleo Ice Cream!  Peaches are plentiful right now.  What better way to use them than to make healthy ice cream?  Nothing says summer like ice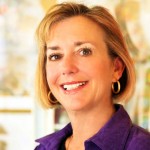 cream!  Well, here is for one more hurrah for summer.

Peach Paleo Ice Cream
2 cans of coconut milk (full fat)
4 eggs
3 teaspoons real vanilla extract
3 Tablespoons of honey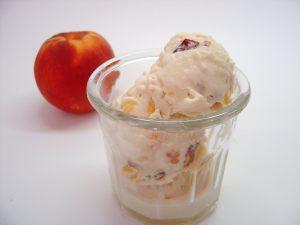 3 peaches
Put a sauce pan of water on the stove and bring it to a boil. Place coconut milk and vanilla in a ceramic bowl and place it on top of the boiling water (double boiler). Reduce the heat to low and simmer until the coconut milk is hot. Do not bring it to a boil. Take the eggs and put them in a separate bowl and whisk them together. When the coconut milk is hot, put a ladle of the milk in with the eggs and stir vigorously. Repeat until you have added 3 ladles of the milk to the eggs. Then incorporate the egg/coconut milk mixture into the bowl on top of the saucepan. Whisk and cook for 3 to 5 minutes. Remove from heat. Add the honey. While the mixture is cooling, peel the peaches. Slice them and mash them with a fork. Add the honey to the mashed peaches. You should have about 1 cup of peaches. When the custard is cool, add the peaches to the custard.
Follow the directions for your ice cream freezer and freeze the ice cream. If the ice cream is too soft when it comes out of the ice cream freezer  put it in a container and freeze it for an hour.
Hope you enjoy this treat. Have a safe and fun Labor Day week-end. Until next time…From our Butcher Block to your Table.