When you are in the mood for pulled pork you don't always want to wait 12 hours to have it. That is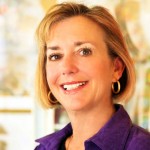 where the pressure cooker comes in. You can make a delicious pulled pork in about 2 hours. Serve with or without a bun, pickles and coleslaw and you are all set.
Pulled Pork
5 pounds of boneless center cut pork loins cut into 1 1/2 to 2 pound pieces (available at your local meat market)
2 Tablespoons Smokey Barbecue Wing Rub (available at your local butcher shop)
1 jar of Walnut Creek Apple Butter Barbecue sauce (available at your local meat market)
1/4 cup of water
Rub the loins with the Smokey Barbecue rub. Add the water with the 16 oz. jar of barbecue sauce and place this in the bottom of the pressure cooker. (This recipe is based on an electric pressure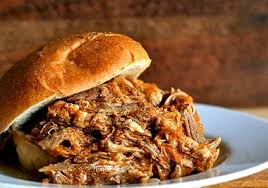 cooker) Place the seasoned loins on top of the barbecue sauce. Lock the lid and set the cook setting for "meat" 60 minutes. Allow the pressure to dissipate naturally. When you remove the lid, use forks to shred the pork and mix with the barbecue sauce. Depending on your preference, you may want to add some more sauce.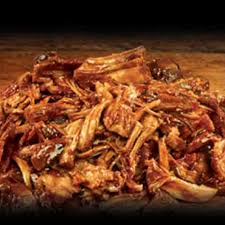 Serve immediately or refrigerate and heat up when you are ready to use.
This is one of our favorites–hope you enjoy it too!
Until next time…From our Butcher Block to your Table.