Mother's Day is this Sunday. I am giving everyone a head's up because you don't want to forget about Mom. I have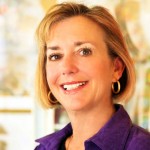 the perfect meal for you to make for mom this Mother's Day–Shrimp Curry. This is a delicious meal and even though it is gourmet cooking at its best–you don't have to fret. All of the hard work has already been done for you by Karen from Karen's Spice Kitchen. I was introduced to Karen by a customer who moved from Norton to North Carolina. She told Karen about our butcher shop. She felt we would be a great outlet for Karen's Spice packets. She sent me one to try and I was hooked.  I thought Shrimp Curry would be a great way to celebrate Mom on Mother's Day. Karen tells you the ingredients you will need and gives you step by step instructions on how to cook the meal.  She also gives you recipes for great side dishes to go with the main course. Without further ado, here is the recipe!
Shrimp Curry
Karen's Spice Kitchen Shrimp Curry packet (available at your local meat market)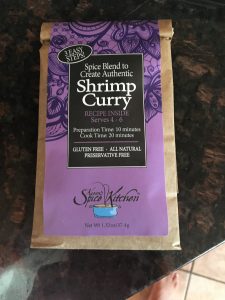 1 large onion, chopped
3 cloves garlic, crushed (or 3 tablespoons granulated garlic)
2 tablespoons cooking oil of your choice
2 pounds cooked, peeled and deveined shrimp (available at your local butcher shop)
2 tablespoons lime or lemon juice
1 can (13.5 oz.) coconut milk
8 oz. chopped tomatoes, canned or peeled (seeded if fresh)
1/4 cup chopped fresh cilantro plus extra sprigs for garnish if desired
In a 4 to 5 quart pot, cook the diced onions in oil until transparent. Add the garlic and cook for a minute more. Turn down the heat and add the contents of the larger spice packet (from Karen's Spice Kitchen). Cook for another few seconds, stirring constantly. Add the lemon/lime juice, coconut milk and tomatoes. Cook the mixture at a simmer (on lowest heat),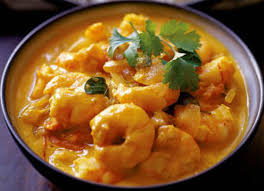 stirring occasionally for about 10 minutes. Taste and add additional hot chili powder (included in your packet from Karen's Spice Kitchen), a little at a time, if you like it hotter.
Stir in the shrimp and if desired, the fresh cilantro. Cook for another 2 – 3 minutes before serving over Basmati rice.
The sauce is amazing and the meal is done in 20 minutes. Everyone is happy–especially Mom!
Until next time…From our Butcher Block to your Table.