This is Super Bowl week. I don't want to "deflate" anyone–I don't get that excited about Super Bowl  I know most people do. It's not just about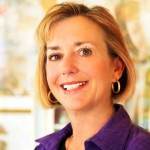 football. This is a huge social event. You have to have the best food. Somehow chicken wings have become the "go to" food for this event. Those of you who are familiar with my blog know that I like to make food that is quick, easy and delicious. I can't imagine standing over hot grease long enough to fry 10 pounds of wings. I sure wouldn't be ready for the Super Bowl after that. I'd be ready for the shower. Let me share a great recipe for wings that will save you time and energy.

Indgredients

10 Pounds of chicken wings (cut off tips and cut wing into 2 pieces)
2 cups of Runion Mix
2 to 3 teaspoons of wing dust seasoning
1 1/2 cups of Walnut Creek Hot Sauce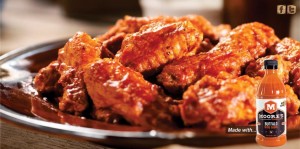 4 1/2 Tablespoons of butter
3 cookie sheets with at least a 1 inch lip
Add 1 to 1 1/2 teaspoons of wing dust seasoning to the Runion Mix and place in a large Ziplock Storage Bag. If you like your wings with a kick, moisten the wing pieces in Walnut Creek Hot Sauce, then shake in the Runion/wing dust mix until coated.
Take 3 cookie sheets and place 1 1/2 tablespoons of butter on each cookie sheet. Place in a preheated 425 degree oven and allow butter to melt. After butter is melted, place coated chicken wings on the cookie sheets. Cook for 20 minutes. Turn the wing pieces and cook for an additional 20 minutes.
Your wings will all be done at the same time, and they will be a huge hit! You can serve the wings with a variety of sauces. If you don't want hot wings, you can moisten the wing pieces with water. You can mix and match, some hot, some mild. You will be amazed by the huge amount of wings this will produce.  Also hot sauce with melted butter is an excellent dipping sauce.  It cuts the heat and adds a rich flavor to the wings.
Let me know your favorite food for Super Bowl Sunday. I would love to share some of your recipes with my readers.
Until next time…From our Butcher Block to your Table.