There is something about the cool weather that accompanies Fall that takes me back to my childhood.  We always enjoyed homemade Popcorn Balls.  Fall was always the perfect time to make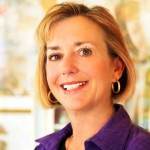 this treat.  I hope you will indulge with me as I make a trip down Memory Lane.  Who knows, maybe this will start a new tradition for your family.
Old Fashioned Popcorn Balls
9 cups plain popped popcorn
1 cup granulated sugar
1/3 cup light corn syrup
1/3 cup water
1 teaspoon distilled white vinegar
1 teaspoon kosher salt
4 tablespoons unsalted butter (1/2 stick), cut into small pieces
1/2 teaspoon vanilla extract
Coat a large heatproof bowl with butter, vegetable oil, or cooking spray and place popcorn in the bowl.
Place sugar, corn syrup, water, vinegar, and salt in a medium saucepan and stir to combine. Place over high heat, stirring until sugar is dissolved, about 2 minutes. Bring to a boil and cook until mixture registers 260°F on a candy/fat thermometer, about 5 to 7 minutes. Remove from heat and stir in butter and vanilla until melted and smooth.
Immediately drizzle sugar mixture over popcorn and stir continuously with a rubber spatula, scraping the bottom of the bowl, until popcorn is thoroughly coated and cool enough to handle, about 3 minutes.
Using buttered or oiled hands, tightly press mixture (it may still be a bit warm) into 3-inch rounds. Place on waxed or parchment paper to cool completely, about 15 to 20 minutes.
Enjoy this with the youngsters in your life–even if they are just young at heart!  Until next time…From our Butcher Block to your Table!