I went on a field trip yesterday to get the spinich and purple onions for my spinach salad.  There is a jewel of a fruit market at 3054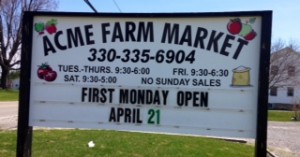 Greenwich Rd., Wadsworth, Ohio.  Acme Hill Farm Market is about 3 1/2 miles west of the center of Wadsworth.  I bought fresh produce and was delighted to see fresh plants with instructions to successfully grow strawberries, onions, peas and beans.  What a resource they can be for all of us that want to have a little garden of our own.  Here is the recipe for Spinach Salad which is one of the Butcher's favorites.
Spinach Salad
8 ounces of fresh spinach with the stems pinched off
6 hard boiled eggs peeled and diced (put the eggs in a pan and cover with at least 1 inch of water. Put the pan on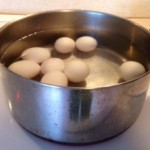 the stove over high heat and bring to a boil. Remove from heat, cover and let sit 22 minutes.
Run under cold water, cracking the shells to stop the cooking process)
1 small purple onion cut in slices, with slices separated into rings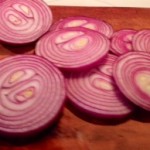 5 pieces of bacon cooked crisp and crumbled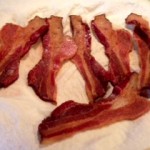 French Dressing
1 cup oil
1 cup ketchup
1/2 cup of brown sugar or while sugar
1/4 cup of water
1/4 cup of vinegar
1 teaspoon granulated garlic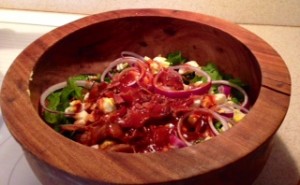 1 teaspoon black pepper
1/4 teaspoon salt
Blend all together until well mixed
Put the spinich in the bowl, topped with all of the above toppings. Serve with the French Dressing.   For an extra treat we sliced grilled blackened chicken breast on the top.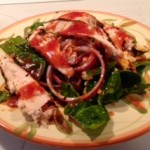 Until next time…From our Butcher Block to your Table.
Read More