I love coconut, chocolate and almonds so I love this recipe.  Also, it is so simple and did I mention it is Gluten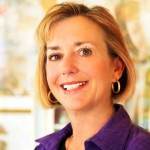 free?  Keep these ingredients on hand and you can whip up a batch of cookies in 30 minutes.
I will be making these for new neighbors in our neighborhood.  It's a great way to say, "Welcome".   Whatever you want to use these cookies for–they will not disappoint.
Almond Joy Cookies
14 oz. bag of sweetened coconut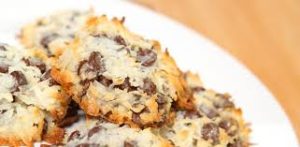 12 oz. bag of semi-sweet chocolate chips
2/3 to 1 cup of chopped lightly salted almonds
14 oz. Can Sweetened Condensed Milk
Preheat the oven to 325 degrees. Line a large cookie sheet with parchment paper anwwwd set aside. In a large bowl, combine coconut, chocolate chips, almonds and sweetened condensed mild. Stir until combined. Scoop out dough with a cookie scoop on the prepared baking sheet. You can also use a Tablespoon. I recommend spraying your hands with non-stick cooking spray because the batter will be very sticky. Moisten your fingers with water and shape into discs. Pat the tops flat.
Bake 16 to 19 minutes. The coconut should be golden brown. Let cool on the baking sheet. Enjoy!
This recipe was shared by getinmybelly.com.
That's all for this week. Until next time…From our Butcher Block to your Table.
Read More