Merry Christmas! Many of you are roasting a beef tenderloin for Christmas. This has become a tradition in our house as well. In addition to being delicious a Beef Tenderloin does not take a long time to cook.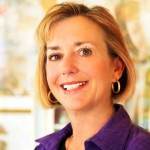 Roasted Beef Tenderloin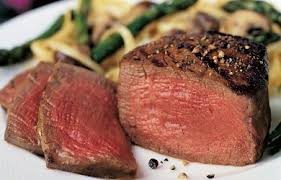 4 to 5 pounds of trimmed beef tenderloin (available at your local meat market)
4 Tablespoons Olive Oil 1 Tablespoon chopped Rosemary
2 teaspoons fresh Thyme
4 Garlic cloves minced (or 3 Tablespoons granulated Garlic)
1 teaspoon Paprika
Pre-heat oven to 425 degrees. Take a shallow roasting pan and put foil on the bottom of the pan. Place a rack inside the roasting pan. Set aside.
In a bowl combine 2 Tablespoons of Olive Oil with Rosemary, Thyme, Garlic and Paprika. Mix together to form a "paste". Set aside.
For ease in cooking the 4 to 5 pound filet can be cut in two pieces prior to seasoning and searing.
In a large skillet heat the remaining 2 Tablespoons of Olive Oil over Medium-High heat. Salt and pepper the beef tenderloin and sear it on all sides and remove from the skillet.
Rub the "paste" on the outside of the tenderloin. Place on the rack in the roasting pan and place in the center rack of your oven. Bake for 30 to 45 minutes. Interior temperature should be between 145 and 160 degrees.
Remove from the oven and tent with foil for 15 minutes before serving.
Have a safe and blessed Christmas! That's all for this week. Until next time…From our Butcher Block to your Table.
Read More