Well, how many of you are in a tizzy over the Thanksgiving Dinner?  I am really not.  I figured why stress out for 2 months or 2 weeks when you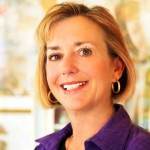 can get everything done and just stress for 2 days.  I just decided this morning to cook Thanksgiving Dinner at our house.  My sister wanted us to join her family.  She is very good about having everyone over.  Instead, we will be having a small gathering and relax.  This works for us because we will be at the meat market on Friday morning to greet the customers that don't want to be involved in the "black Friday" experience.  I just want to encourage you, don't overdo.  How much can one family eat anyway?  Make time to be together and make memories.  No one will remember that the turkey wasn't Martha Stewart perfect, but they will remember the time spent together as a family.
Cooking the Turkey
Make sure there are no surprises in the neck cavity (gizzards, neck, heart) Rinse out the neck and cavity of the turkey. If you stuff the turkey, make the stuffing the night before and refrigerate it.  When you get the turkey prepped put the chilled stuffing into the cavity and into the neck area of the cold turkey. For a 12 to 15 pound turkey use the recipe below, for larger turkeys, double the recipe. Another good idea, buy the disposable foil pan –we sell them for $1.59 at the butcher shop and cook the turkey in there. No one has to clean up the turkey pan. This is a memory you won't mind "disposing" of.
Stuffing
1 1/2 cups of chopped celery (with leaves)
1 cup finely chopped onion
3/4 cup butter (you can substitute 8 oz. of chicken stock)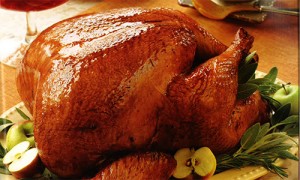 9 cups soft bread cubes
1 teaspoon salt
1 teaspoon ground sage
1/4 teaspoon ground pepper
Over medium heat cook and stir celery and onion in butter until celery is tender. I use a roasting pan so there is plenty of room to add the other ingredients. Remove from heat. Stir in the remaining ingredients. At this point, you will refrigerate the stuffing.
If you have a 16 pound turkey, (about 20 pounds stuffed) it will take approximately 5 1/2 to 6 1/2 hours to cook. The internal temperature should be 185 degrees. Decide what time you are going to eat and back the cooking time from there. Allow 30 minutes for the turkey to rest before you carve it. If you are eating at 1:00 p.m. you should allow 7 hours of cooking and prep time. You will want to have the turkey in the oven by 6:00 a.m.  Heat the oven to 325 degrees. Remember for a really moist turkey, cook the bird upside down. The juices will go to the breast area and it will be the best turkey ever.
Enjoy your Thanksgiving. I am truly thankful for each one of you. Until next time…From our Butcher Block to your Table.