Labor Day is right around the corner.  I haven't even solidified our plans yet.  Is anyone else like me–Waiting until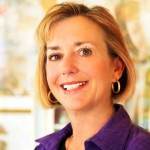 the last-minute to decide what to do?  This seems like the last hurrah for Summer and I want to make sure to get the "best bang for my buck".  This recipe will go along with any and all of your plans.  It is so simple you can decide to grill Hamburgers and Hot dogs at the last-minute and have this as a great side dish.  Enjoy your Labor Day Week-end– whatever you decide to do.
Calico Beans
4 ounces bacon, diced (available at your local butcher shop)
1 pound lean ground beef (90% lean) (available at your local meat market)
1/2 cup chopped onion
1 can (21 ounces) pork and beans (available at your local butcher shop)
1 can (16 ounces) kidney beans, rinsed and drained
1 can (16 ounces) butter beans, rinsed and drained
1/2 cup packed brown sugar
1/2 cup ketchup
1 tablespoon cider vinegar
1 teaspoon prepared mustard
1 teaspoon salt
Directions
In a large skillet, cook bacon over medium heat until crisp. Remove to paper towels to drain. Discard drippings.
In the same skillet, cook beef and onion over medium heat until the meat is no longer pink; drain. Combine the beef mixture, bacon, beans, brown sugar, ketchup, vinegar, mustard and salt. Spoon into a greased 2-qt. baking dish.
Bake, uncovered, at 325° for 45-60 minutes or until the beans are as thick as desired. Recipe can be easily doubled for a larger group.
That's all for this week.  Until next time…From our Butcher Block to your Table.