For my son's birthday he decided he wanted cheesecake.  My first thought was that I wanted to be able to eat the cheesecake.  I had already looked at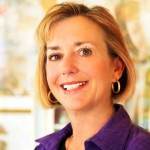 the Walnut Creek Cream Cheese that we carry in our Meat Market.  There was nothing in the ingredients that would keep me from cooking with cream cheese.
I researched for a Paleo version of cheesecake and was very pleased with what I found.  You do need to use a spring form pan.  This was my first experience with this contraption.  I really like this pan and will be researching additional recipes using this pan.
Paleo Cheesecake
35 to 36 ounces of cream cheese (softened at room temperature)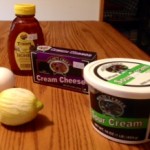 1/2 cup of honey
1 to 2 teaspoons of grated lemon rind
2 eggs
2 egg yolks
2/3 cup of sour cream
1) Preheat oven to 350 degrees. 2) Grease the bottom of the spring form pan and line the sides with parchment paper. 3 )Wrap the outside of the spring form pan in a double layer of foil going as high on the sides as possible. 4) Beat the honey, lemon rind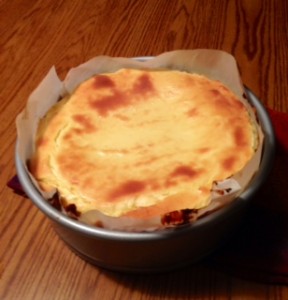 with the cream cheese. 5) Stir in eggs and yolks individually. 6) Stir in sour cream. 7) Pour the batter into the prepared spring form pan. 8) Place spring form pan into a large pan and pour in hot water so it comes 1 inch up the side of the spring form pan (I omitted this step and mine came out fine) 9) Bake for one hour. Do not open the oven door while it is baking. 10) Cook cheesecake, cover and place in the refrigerator for 6 hours.
Berry Sauce
I took 2 cups of frozen cherries and put in a 3 quart saucepan. I cooked over low heat for approximately 20 minutes. I added 1 tablespoon of honey. After the sauce was cooled I added fruit sweetened cherry preserves to the sauce and served over the cheesecake.
The cheesecake was a huge hit. I will be making this often.
Until next time…From our Butcher Block to your Table.
Read More