I can always remember Chex Party Mix as being a staple in our home around the Christmas Holiday.  This year is no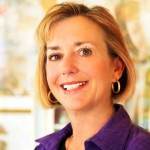 exception.  I have already made 2 double batches of this magical mix.  This year my Mom is 88 and she is not getting around like she used to.  She still loves the Chex Party Mix–the only difference now is that I am the one making it and Mom is the one enjoying it.  If you have someone you love and they don't get around like they used to make a double batch of this Mix and take it to them.  They will have something great to share with visitors this season.
Original Chex Party Mix Recipe
4 Tablespoons of Butter
3 teaspoons seasoned salt
4 1/2 Tablespoons Worchestershire sauce
8 cups of your favorite Chex brand cereals (Corn, Rice, Wheat)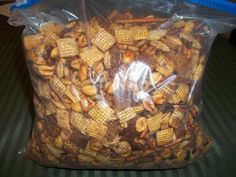 1 cup mixed nuts (I confess, I use cashews)
1 cup stick pretzels or mini pretzel twists
Preheat oven to 250 degrees.  Melt butter in an open roasting pan.  Stir in seasoned salt and Worchestershire sauce.  Add cereal, nuts and pretzels, and stir until all pieces are evenly coated.  Bake 1 hour, stirring every 15 minutes.  Spread on absorbent paper to cool.  Store in an airtight container.  (I use Ziplock freezer bags)
This is a very easy recipe to double and cook 2 batches in the oven at one time.  Make sure you use 2 separate roaster pans.
Hope you enjoy this.  Until next time… From our Butcher Block to your Table.