This is such a gloomy day in May. I am feeling the need for some comfort food. I don't have to go too far to feel the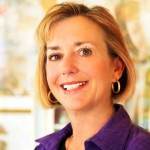 "love" when I make oven fried chicken. Put potatoes in the oven, make a salad and you have a meal fit for a king–or at least a Butcher and his wife.
Ingredients
4 Whole Chicken Breasts with skin and bones (split so you have 8 breasts)
1 cup of Runion's Mix
2 TBLS Rotisserie Chicken BBQ Rub
2 TBLS Butter
Preheat oven to 425 degrees
Moisten chicken breasts and shake off excess water
Combine Runion's Mix, and BBQ Rub in a Ziplock bag and shake
Add chicken one piece at a time and coat with the Runion/Seasoning mixture
Put butter on a cookie sheet (with at least 1 inch edge), place in preheated oven and melt the butter.
After butter is melted, place chicken (fat side down) on the cookie sheet
Bake for 35 minutes, turn and bake for additional 20 minutes
For boneless, skinless chicken breasts decrease cooking time to 20 minutes per side.
Be sure to pick up your very own copy of this recipe the next time you are in the store.
Until next time…From our Butcher Block to your Table.