Easter is right around the corner.  Some of you have been asking for recipes for the boneless leg of lamb roasts we will have for Easter.  Cliff Seiler cooked one of the boneless leg of lamb roasts last year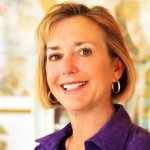 and he is sharing his technique.
The butcher had a special on boneless leg of lamb roasts for $7.99/lb (Available at your 
local butcher shop
)
Apply a layer of spicy brown mustard to the lamb roast, then seasoned it with salt, pepper, a little garlic powder and lots of rosemary (rosemary goes very well with lamb).  Roast the lamb at 275°.  You can use a grill, smoker or oven.  When the roast hits an internal temperature of 135°, pull the lamb roast out and let it rest for about 30 minutes.  This should take about 1 hour to cook, depending on the cooking method you choose.  The carry-over heat will take it up to about 147° for a nice medium.
Sliced…

Plated with a side of butter-herbed potatoes. The Lamb was served on the Turnip, Carrot & Cabbage medley,
all sliced thinly & sauteed in a little olive oil with some minced garlic and seasoned with salt & pepper – Simple and delicious!

With the savory, slightly tangy outside, and a kiss of smoke, the family agreed this was the best lamb roast we've ever made. And the veggie medley was a perfect accompaniment to the richness of the lamb.
This meal will get a repeat performance at our house.  Until next time…From our Butcher Block to your Table.