Whatever your Easter tradition–we do it all.  Between lamb and ham, pigs and goats there is not just one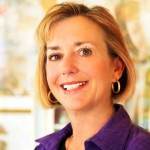 Easter tradition.  One of the traditions I grew up with is Easter ham.  I am giving you a simple way to make your Easter ham.  You do not want anything too complicated.  Cherish the time you have with family and friends.
Easter Ham
6 to 7 pounds boneless smoked ham (available at your local meat marLet
Or 8 to 10 pounds of semi boneless smoked ham (available at your local butcher shop
1 to 2 cans of sliced pineapple rings in natural juice
2 to 3 Tablespoons of Honey Ham Seasoning (available at your local meat market
Place ham in a roaster pan or baking dish. If you are using half of a ham place the cut side down.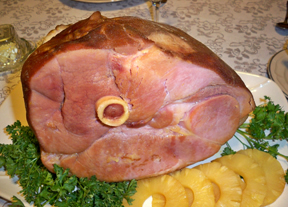 Sprinkle the ham with the Honey Ham Seasoning. Open the can(s) of sliced pineapples. Drain well and put the slices on the seasoned ham. You can also put extra pineapple around the bottom of the pineapple. It will collect the juices from the ham. It will be delicious. Heat the oven to 300 degrees. Place a lid on the roaster pan or put foil over the ham. Bake the ham 15 minutes per pound. Our hams are smoked enough to be eaten so you are just heating them up. Remove the foil or lid for the last hour of baking. You will have a delicious smoked ham dinner to serve to your family.
Whatever you serve for Easter may you have a blessed celebration.
Until next time…From our Butcher Block to your Table.