Happy Tuesday to you.  It has started to feel like Fall in Northeast Ohio.  I'm not complaining–just stating a fact.  Before I share a simple recipe I want to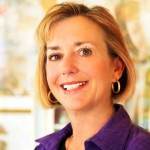 take a minute to thank all of you.  I have reached my goal weight of 115 pounds.  I feel like you are my accountability partners.  I have shared recipes with you and kept you updated as I converted to the Paleo lifestyle.  I have to tell you, I feel great.  I am eating wonderful food and I am certainly not starving.  My sister Fredda is going to start the Paleo lifestyle on August 18th.  Is there anyone else that might like to start at the same time and share your progress with her?  Let me know.  I will be happy to coordinate that.  Also, I am not going anywhere.  I am staying on the Paleo plan.  Keep reading my blog  I will keep you posted on how this works for the long haul.
Inside Out Bacon Cheeseburgers
2 pounds of Extra Lean Ground Beef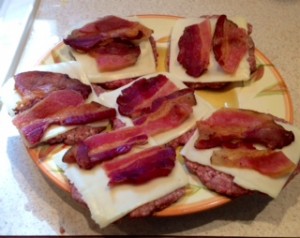 8 Strips of Bacon, fried crisp.
6 slices of Mozzarella cheese (or a good melting cheese of your choice)
salt and pepper to taste
Make 12 very flat patties out of the Ground Beef. Put the cheese on the thin patty.  Divide the cooked bacon and place on the cheese.  Place another patty on top of the bacon and pinch around the edges to enclose the bacon and cheese and to make one patty out of the 2 patties. Continue this process until you have 6 patties. Season the patties with salt and pepper.  Put the burgers on the grill.   Cook for 2 minutes and flip. Cook the burgers for approximately 15 minutes flipping frequently.  Who says you need buns for a great burger?  Top with dill pickles, onions, tomatoes, peppers, the choices are endless.  The results are delicious and you can heat up the leftovers for lunch.
Until next time…From our Butcher Block to your Table.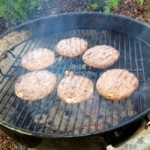 Read More