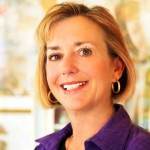 This will perk up your winter blues.  A delicious and healthy carrot cake.
Carrot Cake
2 cups of shredded carrots
1 cup Maple Syrup
1 cup raisins
1 cup chopped pecans or walnuts
1 cup of coconut flour
1 teaspoon Baking Soda
1 Tablespoon plus 1 teaspoon of ground cinnamon
1 cup of unsweetened coconut
10 eggs
1 Tablespoon Pure Vanilla
1 cup unsweetened applesauce
1 cup of chopped pecans or walnuts for garnish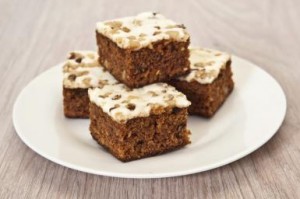 Mix together, carrots, Maple Syrup, and raisins in a freezer bag and let them sit in the refrigerator for an hour. Mix the dry ingredients in one group, and mix the wet ingredients in another group. Combine the wet ingredients with the dry ingredients. Add the carrot/raisin mixture into the batter. Stir in the nuts.
Preheat the oven to 325 degrees.
Grease a 9 X 13 inch glass baking dish. Pour the batter into the dish and bake in the middle rack of the oven for 45 to 50 minutes. Test the cake by sticking a toothpick in the center. If the toothpick comes out dry it is done baking.
Let the cake cool completely before you ice with the cream cheese frosting.
Icing
16 ounces of cream cheese at room temperature
8 ounces of sour cream
1 Tablespoon of pure vanilla
1/2 cup Maple Syrup
Mix all of the ingredients with a hand held beater until well blended. Ice cake. You will have more than enough icing; However, I don't think you will have a problem finding a use for the extra.
This is gluten free and Paleo so enjoy with a clear conscience.
Until next time…From our Butcher Block to your Table.
Read More