I had a very interesting week to say the least.  On Tuesday we were having first time guests to our home for dinner.  I told the Butcher to bring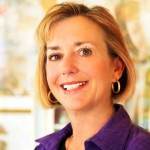 home boneless, skinless chicken breasts so I could make a cozy crock pot dinner.  I was searching on the internet and stumbled upon Chicken Souvlaki.  This was not close to what I was planning; However, I couldn't stop thinking about Souvlaki.  I found myself cutting the breasts into cubes so I could marinade them and grill them on Tuesday evening.  Was I crazy?  I knew the forecast was for cold weather and rain–not your ideal grilling conditions.  Also, I had never made these before, what if I bombed with company?  I didn't think about it.  I went full speed ahead.  They were amazing.  Also, I think they tasted even better because of the effort put forth to grill them in the rain.
Chicken Souvlaki 
2 pounds of boneless chicken breasts cut into approximately 1 inch cubes
1/4 cup of extra virgin olive oil
4 TBLS of Balsamic Apple Vinegar (other Balsamic vinegar will work as well)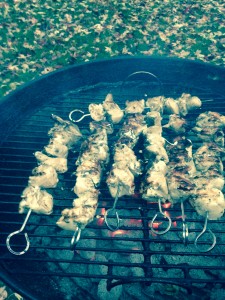 3 cloves of fresh garlic (2 TBLS of granulated garlic can be substituted)
1 TBLS dried Oregano
1 teaspoon fresh ground pepper
1 TBLS ground sea salt
Add all ingredients into a bowl (except chicken) and mix well. Put the chicken chunks in a medium bowl. Pour the sauce over the chicken. Mix to coat the chicken very well. Refrigerate overnight.
50 minutes before grilling, light your charcoal grill. Let the charcoal get really hot about 35 minutes. In the meantime, put the chicken chunks on skewers. I use metal skewers so I don't have to soak mine. If you are using bamboo skewers make sure you soak them so they don't catch on fire.
Put the skewers on the grill. Cook approximately 20 minutes turning every 5 minutes. Make sure the chicken is thoroughly cooked.
Hope you enjoy this. I just may be grilling up some more this week-end. Until next time…From our Butcher Block to your Table.
Read More