We are back from Mexico so you might not be getting as many Mexican recipes.  You know how I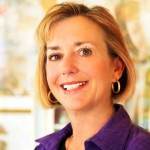 feel about Mexico and Mexican food so I am not making any guarantees.  We did some cooking in our condo.  The last meal we prepared was Fish Fajitas.  They were amazing.  I knew I liked Steak Fajitas and Chicken Fajitas but I was truly surprised about how much I liked Fish Fajitas.  They may be my new favorite.
Fish Fajitas
2 Pounds of mild fish (Haddock is a great choice–available at your local meat market)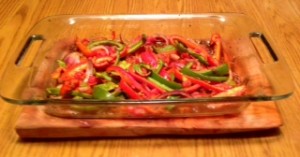 3 Tablespoons Extra Virgin Olive Oil
1 Red pepper, Sliced thin
1 Orange pepper, sliced thin
1 Yellow pepper, sliced thin
1 Sweet onion, peeled and sliced thin
Fajita Seaasoning
8 teaspoons Chili Powder
6 teaspoons Ground Cumin
4 teaspoons Granulated Garlic
2 teaspoons Dried Oregano
I mix up a triple batch of the Fajita Seasonings and keep it in my cupboard
Cut the fish in one inch strips. Place 1 Tablespoon of the Olive oil in a Ziplock bag and add 2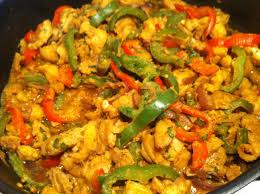 teaspoons of the Fajita seasoning mix. Squish the bag together and mix the seasoning in the Olive Oil. Add the fish, coat and refrigerate for several hours.
Place 2 Tablespoons of Olive Oil in another Ziplock Bag and add 3 teaspoons of the Fajita Seasoning Mix to the bag–mix. Add the peppers and onions.
When ready to cook, heat the oven to 400 degrees. Place the fish in a 9 X 13 inch glass pan. place in the oven. Cook for 5 minutes. Place the peppers and onions in another 9 X 13 inch glass pan. Cook for an additional 15 minutes. Combine the fish and peppers and onions and cook another 2 to 3 minutes. Serve with soft flour tortillas for a memorable meal!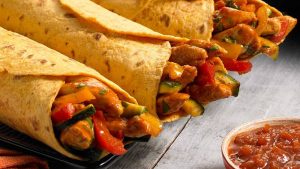 Until next time…From our Butcher Block to your Table