We are enjoying Mexico.  I thought why not enjoy one of my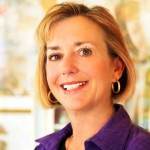 favorite Mexican meals in our room.  I love fish tacos.  I know you can make grilled or fried fish tacos but my favorite is fried.  And when you are doing  the cooking you get to make it the way you want it.
Fish Tacos
2 pounds of mild white fish cut in 1" by 3" strips
1/2 cup of flour
1 teaspoon salt
1/2 teaspoon pepper
5 to 6 Tablespoons of coconut oil
Package of flour tortillas
Sliced tomatoes
Sliced purple onions
Grated purple cabbage
Take the flour and put it in a gallon ziplock bag. Add the salt and pepper and shake.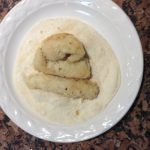 Place the coconut oil in a large nonstick skillet. Put the skillet on the burner and heat it on high. As the coconut oil is heating shake the cut fish in the flour until they are lightly coated on all sides.
Test to see if the oil is hot enough for frying the fish. Sprinkle a little water in the skillet. If it sizzles it is ready for the fish. Place the fish in the skillet and cook on one side until it is brown. This could take 3 to 5 minutes. Turn and cook on the other side.  Drain on paper towels.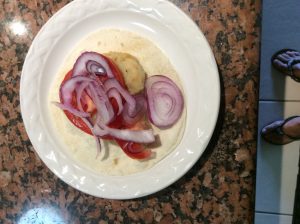 Wrap the fish in the tortilla and garnish with tomatoes, onions and cabbage. Top with the delicious Mexican sauce (recipe below) and you will be enjoying the flavors of Mexico right in your Ohio home!
Sauce for Fish Tacos
1/2 cup sour cream
1/2 cup mayonnaise
Juice from 2 small limes
2 Tablespoons Fajita Mixture (recipe follows)
8 teaspoons Chili Powder
6 teaspoons Ground Cumin
4 teaspoons granulated garlic
2 teaspoons dried Oregano
Mix all ingredients together and let refrigerate for several hours.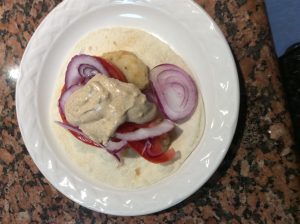 Until next time…from our Butcher Block to your Table! Adios Amigos!