I don't even have a garden and I have a lot of zucchini in my refrigerator.  I don't know how it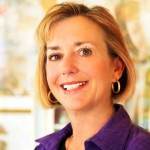 happens.  You stop by the Farm Stand and you see the corn, tomatoes, onions, peppers and zucchini.  You just have to load up.  I'm using some of that zucchini to make  zucchini bread.  This is so easy to make and you can adjust it to your family's taste.  Enjoy and don't be afraid to pick up some extra zucchini.  You can shred it and freeze it in 2 cup increments and make zucchini bread in the winter.
Zucchini Bread
1 1/2 cups flour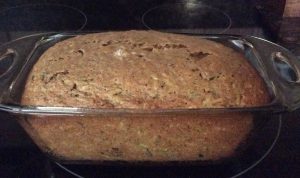 1/2 teaspoon salt
1/2 teaspoon baking soda
1/2 teaspoon baking powder
1 Tablespoon ground cinnamon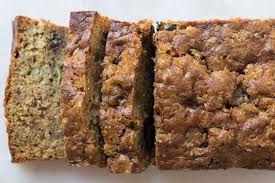 2 eggs
1/2 cup applesauce
1 1/8 cup sugar
1 cup raisins
1 cup chopped walnuts (optional)
1 cup grated carrots (optional)
1 cup crushed pineapple (optional)
Grease and flour a 8″ X 4″ bread pan. Preheat oven to 325 degrees.
In a bowl mix together Flour, salt, baking soda, baking powder, and cinnamon. In a large bowl,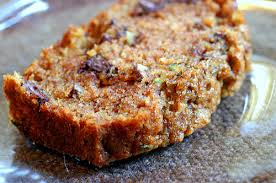 mix together zucchini, sugar and eggs. Gradually stir in the flour mixture to the zucchini mixture. Mix well. Stir in raisins, nuts or whatever optional ingredients you are using. Pour the mixture into the bread pan.
Cook the bread for 60 to 65 minutes. The zucchini bread is done when a toothpick inserted in the center comes out clean. Allow bread to cool for 10 minutes Loosen the bread from the pan and put on a cooling rack.
Enjoy with coffee or tea. That's all for this week. Until next time…From our Butcher Block to your Table.