Cliff Seiler is our guest blogger this week.  He cooked one of the boneless leg of lamb roasts last year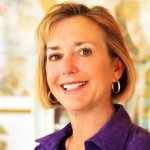 and he is sharing his technique.  I will be back next week with another exciting recipe. In the meantime, have a blessed Easter with your family and friends.
Instead of doing a Ham like we typically do for Easter,  the butcher had a special on boneless leg of lamb roasts for $7.99/lb (which is a great price around here) so I picked up a 3 lb roast  for our Resurrection Sunday dinner.  (Available at your local butcher shop)
A couple weekends ago my wife and I went down to the Mohican area  for the weekend (where the Ohio Gathering will be held).  We had lunch at one our favorite restaurants, "The Malabar Farm Restaurant" located at the historic Malabar Farm Inn."  We both got the salmon and it was served on a vegetable medley bed of turnips, carrots & cabbage, and it was spectacular!  I thought it would be a great garnish with this lamb roast.
Sunday evening my wife applied a layer of spicy brown mustard to the roast, then seasoned it up with some salt, pepper, a little garlic powder and lots of rosemary (rosemary goes really well with lamb).  You will want to roast this at 275°.  You can use a grill, smoker or oven.  When the roast hit an internal temperature of 135°, we pulled it off and let it rest for about 30 minutes or so while we finished the rest of dinner.  The carry-over heat took it up to about 147° for a nice medium.
Sliced…

Plated with a side of butter-herbed potatoes. The Lamb was served on the Turnip, Carrot & Cabbage medley,
all sliced thinly & sauteed in a little olive oil with some minced garlic and seasoned with salt & pepper – Simple and delicious!

With the savory, slightly tangy outside, and a kiss of smoke from the MAK, the family agreed this was the best lamb roast we've ever made. And the veggie medley was a perfect accompaniment to the richness of the lamb.
This meal will get a repeat performance at our house.  Until next time…From our Butcher Block to your Table.
Thanks for looking!
« Last Edit: April 08, 2017, 04:06:52 PM by TentHunteR »
Logged
<><
MAK 1 Star General #651 – 2014 Model
Weber Performer with Stoven Pellet Grill Adapter
Modified Horizontal Offset Smoker
27 year old Weber One-Touch Silver (had for 14 years)
Member #68
Read More