This is the time of the year when we are enjoying reunions, backyard barbecues and graduations.  I am sharing a recipe with you that is very special to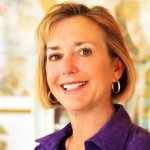 me.  When I graduated from High-school (that was a few years ago), my German neighbor Gerda made delicious Potato Salad for my graduation.  I never had a recipe but this is how I remember the Potato Salad.  Whenever I make this Potato Salad I get rave reviews, and I remember the kindness of my next door neighbor.
Potato Salad
8 all-purpose potatoes
1 pound of smoked cottage ham, or smoked ham diced (Available at your local meat market)
8 green onions (1 bunch of green onions)
1/2 cup diced dill pickles
Dressing
2 cups of mayonnaise
1/4 cup of dill pickle juice
1 Tablespoon of yellow mustard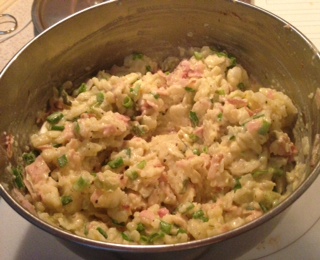 Boil the potatoes for 45 minutes (until done), remove the potatoes and allow to cool. Peel the potatoes and use the side of a grater to thinly slice the potatoes. Put the potatoes in a large mixing bowl. Add the diced ham to the sliced potatoes. Wash the green onions and trim off the roots. Dice up the green onions, stems and all. Add to the potatoes and ham. Add the diced dill pickles to the potatoes. Mix the dressing ingredients together with a whisk, and pour over the potato mixture. Add salt and pepper to taste. Refrigerate overnight.
Hopefully this will become a tradition for your family.
That's all for today.  Until next time…From our Butcher's Block to your Table.