Mother's Day is right around the corner.  I am very blessed to still have my Mom with me.  I know this is a very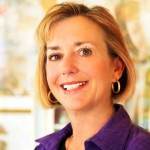 nostalgic time for many of you.  Many of you no longer have your Mom.  Some of you may have even lost your Mom this last year.  I'll bet you have fond memories of a special meal your Mom used to make for your family.  Stuffed Peppers is a meal I will always remember my Mom making.  The peppers were always fresh from our garden.  Nothing I make can compare with Mom's Stuffed Peppers.  I don't think Mom used a recipe.  She just knew what to add to the mix.  Here is my rendition.  I hope you enjoy it.  Make sure to give Mom some extra love this week.
Stuffed Peppers
10 fresh peppers, tops cut off, inside seeds cleaned out (sweet peppers, hot peppers medium hot peppers, red
peppers, orange peppers, green peppers–you choose)
3 pounds of extra lean ground beef (Available at your local meat market)
1 package Checkerboard Meatloaf Mix (Available at your local butcher shop
1 package Fant Stuffed Pepper mix (Available at your local meat market)
3/4 cup rice
1 cup of water
2 cans of Pureed Tomatoes
Preheat the oven to 350 degrees.
Mix everything except the Pureed Tomatoes and peppers in a large bowl. When everything is thoroughly mixed, stuff the peppers and place them in the bottom of a large roaster pan or baking dish that has a cover. Pour the Pureed Tomatoes over the stuffed peppers. Cover and bake for about 3 hours.
Boil and mash about 4 pounds of potatoes.
Dip the potatoes on the plate, cover with the stuffed pepper and sauce. You will thoroughly enjoy this.
Until next time…From our Butcher Block to your Table.