This recipe is one of my favorites.  It is easy to make.  It can be done up ahead of time.  You can serve it for breakfast, brunch, lunch or dinner.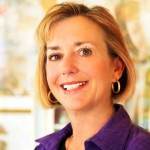 You can also tweak this recipe to your taste.
Sausage Quiche with hash brown crust
3 Cups shredded hash brown potatoes
1/2 stick of butter (1/4 cup)
Salt and pepper
12 oz. Hot Italian Sausage (or use your favorite) available at your ( local meat market)
6 jumbo eggs (available at your local butcher shop)
1/4 cup half and half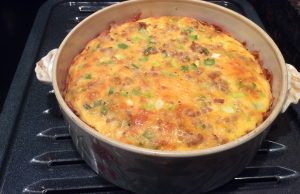 2 Cups shredded cheese
6 green onions (chopped)
Preheat oven to 375 degrees. Spray the bottom of a 9" pie plate with non-stick cooking spray. In a large glass bowl melt the butter in the microwave. Add the hash browns to the bowl with the melted butter. Add salt and pepper to taste. Mix well. Place in the pie pan. Press the hash browns on the bottom and sides of the pie plate. Place in the oven and bake 25 to 30 minutes until golden brown.
While the hash browns are cooking remove your sausage from the casings (wet, split casings with a knife and remove). Thoroughly cook the sausage in a skillet over medium heat. Remove the skillet from the burner and allow the sausage to cool. In the same bowl you mixed up the hash browns, whisk together eggs, half and half, cheese and green onions. Season with a little salt and pepper. Add the cooked sausage and mix well.
When the hash brown layer is cooked pour the mixture on top. Return it to the oven and cook for an additional 30 minutes. Cut into wedges and serve.
This is great to freeze and use for breakfast.
That's all for this week—-From our Butcher Block to your Table
Read More