This is my sister Fredda's Birthday week.  She is my older sister.  You can't pick your family, but there is no way I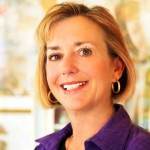 could have picked a better sister.  Anyone that knows her will concur with that statement.  She gives so much of herself all the time.  You know the saying if you get lemons, make lemonade?  Well, she knows how to do that very well.  It is only fitting that I honor her by sharing a recipe for her favorite pie–which is what else, but Lemon Meringue.
Lemon Meringue Pie
(cooked lemon pudding mix and add 2 Tablespoons of lemon zest)
Directions
Preheat oven to 350 degrees F (175 degrees C).
To Make Lemon Filling: In a medium saucepan, whisk together 1 cup sugar, cornstarch, and salt. Stir in water, lemon juice and lemon zest. Cook over medium-high heat, stirring frequently, until mixture comes to a boil. Stir in butter. Place egg yolks in a small bowl and gradually whisk in 1/2 cup of hot sugar mixture. Whisk egg yolk mixture back into remaining sugar mixture. Bring to a boil and continue to cook while stirring constantly until thick. Remove from heat. Pour filling into baked pastry shell.

Note:  You can use the cooked lemon meringue pudding instead of making the filling from scratch.  Follow package directions.  Add the lemon zest and stir in the egg yolks as noted above if you are making the filling from scratch.

To Make Meringue: In a large glass or metal bowl, whip egg whites until foamy. Add sugar gradually, and continue to whip until stiff peaks form. Spread meringue over pie, sealing the edges at the crust.

Bake in preheated oven for 10 minutes, or until meringue is golden brown.
That's all for this week, until next time...From our Butcher Block to your table.  Now, off to celebrate my sister's Birthday!
Read More