I found out that Sanibel Island and Coconut Shrimp go hand in hand. You can't have one without the other. The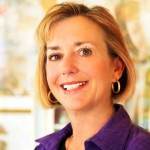 Butcher and I just got back from Sanibel Island. I would highly recommend this destination. It is easy to get there–direct flight to Southwest Florida Airport on Frontier Airlines. The shells are amazing–unlike anything I had ever seen before.
Wherever we went out to eat, the specialty was always Coconut Shrimp. I couldn't resist. I love coconut and I love shrimp–what's not to like? Now that we are home from Sanibel Island and I have resumed kitchen duty, I could not help sharing the recipe for coconut shrimp. It's good to know I don't have to wait until I return to Sanibel Island to get some good coconut shrimp.
Coconut Shrimp
2 Pounds of large shrimp (raw) (available at your local meat market)
3 jumbo eggs
2 cups of shredded, unsweetened coconut (local butcher shop)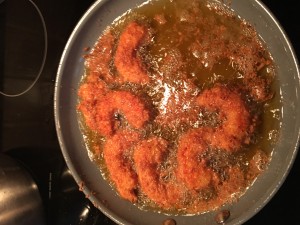 1 to 1 1/2 cups of coconut oil for frying
Set the thawed, cleaned shrimp aside. beat the 3 eggs in a small bowl. Put the coconut in another bowl. Dredge the shrimp through the eggs and then put the shrimp in the coconut, pressing the coconut onto the shrimp. Put a cookie sheet in the oven at 200 degrees.
Put the coconut oil in a 12 inch non stick skillet and heat over medium heat. Test the oil by sprinkling a couple of drops of water into the skillet, if it sizzles the oil is ready to fry the coconut shrimp. Fry about 9 shrimp per batch. Cook 2 minutes, turn and cook 2 minutes on the other side. Put the cooked shrimp on a paper towel and place in the oven to keep warm. Continue the process until all the shrimp are cooked. I had 36 large beautiful shrimp when I make this recipe.
Sauce
Fruit sweetened peach preserves heated on the oven
I did cheat with the dip for the shrimp. I am not apologizing for it. It was delicious and went so well with the coconut shrimp.
Until next time…from Our Butcher's Block to your Table.
Read More