Winter has returned with a vengeance. We should be thinking spring but instead we are thinking comfort foods and curling up in front of a roaring fire. This is a meal that you can serve anytime. It is hearty enough to eat now and  it is light enough to be enjoyed in the spring and summer.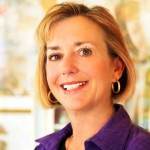 The zucchini was a little hard to slice with a vegetable peeler. I have a mandolin, but I don't know how to use it. I will know before I make this recipe again.
Beef or Chicken enchiladas with zucchini
2 pounds of  cooked beef or cooked chicken, shredded
1 sweet onion diced
1 Tablespoon of Extra Virgin Olive Oil
2 Tablespoons granulated garlic
2 teaspoons ground cumin
2 teaspoons chili powder
12 oz. can of enchilada sauce
16 oz. of shredded Mexican Cheese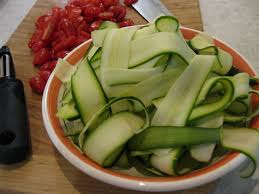 4 large zucchini
Heat the olive oil in a skillet. Add the diced onion and cook until the onion is translucent. This will take about 5 minutes. Add the garlic, cumin and chili powder and stir until combined. Add the cooked shredded meat to the skillet. Add one cup of enchilada sauce. If you prefer a little more sauce, add some of your favorite salsa to the meat and enchilada sauce.
Take the zucchini. Cut it in 2 lengthwise.  Cut strips with a vegetable peeler until you have long thin strips of the zucchini.
Take 3 strips of the zucchini and put the meat mixture in the center. Put some cheese on top of the meat and roll up the zucchini slices. place them in a 9 X 13 inch pan. Continue until all of the meat mixture has been used. Cover the "enchiladas" with 1/2 cup of enchilada sauce. Mix in a little salsa or extra enchilada sauce if you like your enchiladas with a little extra sauce. Cover with the remaining cheese. Bake in a 350 degree oven until cheese is melted and bubbling. This will take approximately 20 minutes.  Thank you to www.Delish.com for the inspiration for this recipe.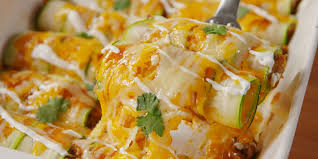 Enjoy! Until next week…from our Butcher Block to your Table.
Read More