This is April 17th.  I want to be thinking about grilling out–shish kabobs,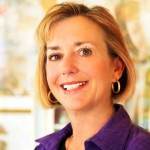 Barbecued Chicken, grilled burgers.  Instead I am seeing the "white" stuff in the air and on the ground.  I am going to share a recipe today to help us make the transition into Spring.  It is coming–just remember, don't ever complain that it is too hot out!

Orange Shrimp and Broccoli
1 1/2 pounds Raw Large Shrimp, deveined and peeled (available at your local meat market)
1 Tablespoon Extra Virgin Olive Oil (or Sunflower Oil)
Frozen Bag of Broccoli Florets
Marinade
1 cup of orange juice
2 Tablespoons of Honey
1 Tablespoon of Corn Starch
2 Cloves of Garlic, minced (2 Tablespoons of granulated Garlic can be used)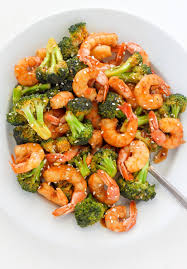 Combine all of these ingredients and place the Shrimp in to marinade. Allow the shrimp to marinade for 2 to 3 hours.
Bring a medium pot of water to a boil. Add the frozen broccoli florets and boil for 2 to 3 minutes. Drain and set aside.
In a large skillet, heat the Extra Virgin Olive oil over Medium High heat. Add the marinated shrimp. Reserve the liquid. Cook the shrimp for 2 to 3 minutes until it is pink and opaque. Remove the shrimp from the skillet and set aside. Add the sauce to the skillet and simmer for 4 to 5 minutes. It should be reduced in half. Mix in the Corn Starch and stir. Bring it to a boil and cook for another 1 to 2 minutes until the sauce thickens. Add the shrimp and broccoli to the skillet and stir to mix with the sauce and warm everything through.
You can serve this over Cauliflower Rice for a total Paleo experience.
That is all for this week–until next time…From our Butcher Block to your Table.
Read More